Software libre
Resumen
El diagrama que se presenta a continuación trata los puntos más importantes del software libre, ya que es un recurso importante para la utilización de un equipo de cómputo, así como sus características principales que nos permiten analizar cuál es el momento idóneo para utilizar este tipo de programas.

Palabras clave: Software, Libre, Linux, Distribuciones
Abstract
The diagram below discusses the most important points of free software, since it's an important resource for the use of computer, as well as its main characteristics that allow us to analyze the ideal moment to use this type of Programs.

Keywords: Software, Free, Linux, Distros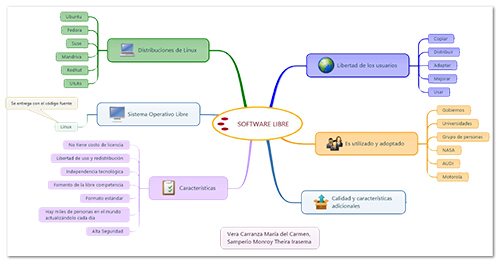 softwarelibre
Bibliografia
Sánchez Sandoval, F (2010). Vive la Informática. México: Progreso.
Saucedo, R. (2008). Tecnología digital 1. México: Alfaomega.
[a] Profesor Escuela Preparatoria No. 3